Shopping Cart
Your Cart is Empty
There was an error with PayPal
Click here to try again
Thank you for your business!
You should be receiving an order confirmation from Paypal shortly.
Exit Shopping Cart
El Schaddei Outreach Ministries, Inc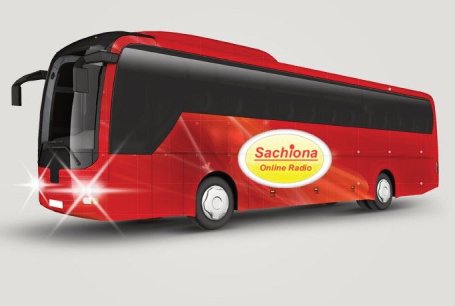 If you are an Author, a Coach, a Motivator, a Speaker, an Entrepreneur or an Up and coming Radio or TV Host, Sachiona Radio and TV is the place to be. You will get the opportunity to expand your reach both local, national and international. Go to:
http://www.sachionaonlineradio.net
DEAR FRIENDS
 PLEASE CHIP IN WITH WHAT EVER YOU CAN AFFORD  AND  HELP US TO HELP THOSE IN DIRE NEED ...WE VOLUNTEER OUR  TIME AND RESOURCES HERE AT EL SCHADDEI OUTREACH MINISTRIES, INC., TO THE BEST OF OUR ABILITIES...CHIP IN AND HELP...WON'T  YOU? 
 Let me take this time out to remind  YOU that FEAR is False Evidence Appearing To Be Real!  Successful people do what Failures won't.  And,  YOU are not here by accident. Don't allow FEAR to become a BRICK-WALL  between YOU and  YOUR Destiny! I had to overcome FEAR at one point in time in my life in order to walk into my Destiny. How about YOU? I welcome YOUR  comment.

Hi Friends ,
We are pleased to announce to you that great things are happening here at El Schaddei Outreach Ministries, Inc. We are doing a lot of behind the scene activities to benefit you. We are reformatting Sachiona Online Radio and TV to  be better able  to  serve you.  As always, we welcome your ideas and comments as to what programs you would like us to bring you. We look forward to hearing from you!
Hello everyone! 
Psalm 83:18 pointed out to us that Yahweh is the most high  over all the earth.  Yahshua is the correct name for Yahweh's  son. Can you imagine someone  calling you Tom when your real name is  George? In Isaiah 42:8, He said that He is, "Yahweh."  I welcome your comments.
Join Iona's Prosperity Mission!               
The Time for Health and Wealth is Here!!! 
Get Yours Now!   High Blood Pressure; Sugar Diabetes; Arthritis; Impure Blood; Skin Disorders; AND OTHER AILMENTS- Who need them? Remember what the Messiah said?  
3 John 2  "Beloved, I wish that you prosper in health and wealth as thy soul prospers." 
Thanks to everyone for contributing to  Blogosphere!  May you continue to bask in peace, love and harmony.  Perfect health and wealth tripled with wisdom, knowledge and understanding from this moment on!!!
Join Prophetess Iona on Sachionatv Mondays, Wednesdays and Fridays 11:00am to 12:oomd with topic: "Why Some People Are Envious and Jealous of Others"  She will take you back to the days of Cane and Abel;  Jacob and Esau and beyond! You don't want to miss it!!!
El Schaddei Outreach Ministries, Inc., now has a MOBILE WEBSITE. Here is the address:  m.elschaddeioutreachministriesinc.com
We are also on SKYPE at:  iona.irving3
/